Three years of Ploff and television catapult, there we go, all of us.
"And made me recognize chance as destiny once more and see the ruins of my being as fragments of the divine"– Herman Hesse. Steppenwolf.
To all of you, I want to tell you that I've been writing plofferies for ploff.net for three years already, as a site to come once in a while to read something in a chatty tone under the shadow of a tree, a coffee, a trip on the bus to work at 8 in the morning in the city centre, a sunset, a sunrise, in the dead of night, at naptime or at any time, whenever you want to, or when one is. (Welcome, today yes, any cliché – Bah!, allow me, that I am happy). I began writing for you from a tent when I arrived in Santa Rosa, stealing wifi from a self-service shop in the corner of the San Martin plaza in order to upload the newsletters.
"PLOFF.NET's birth"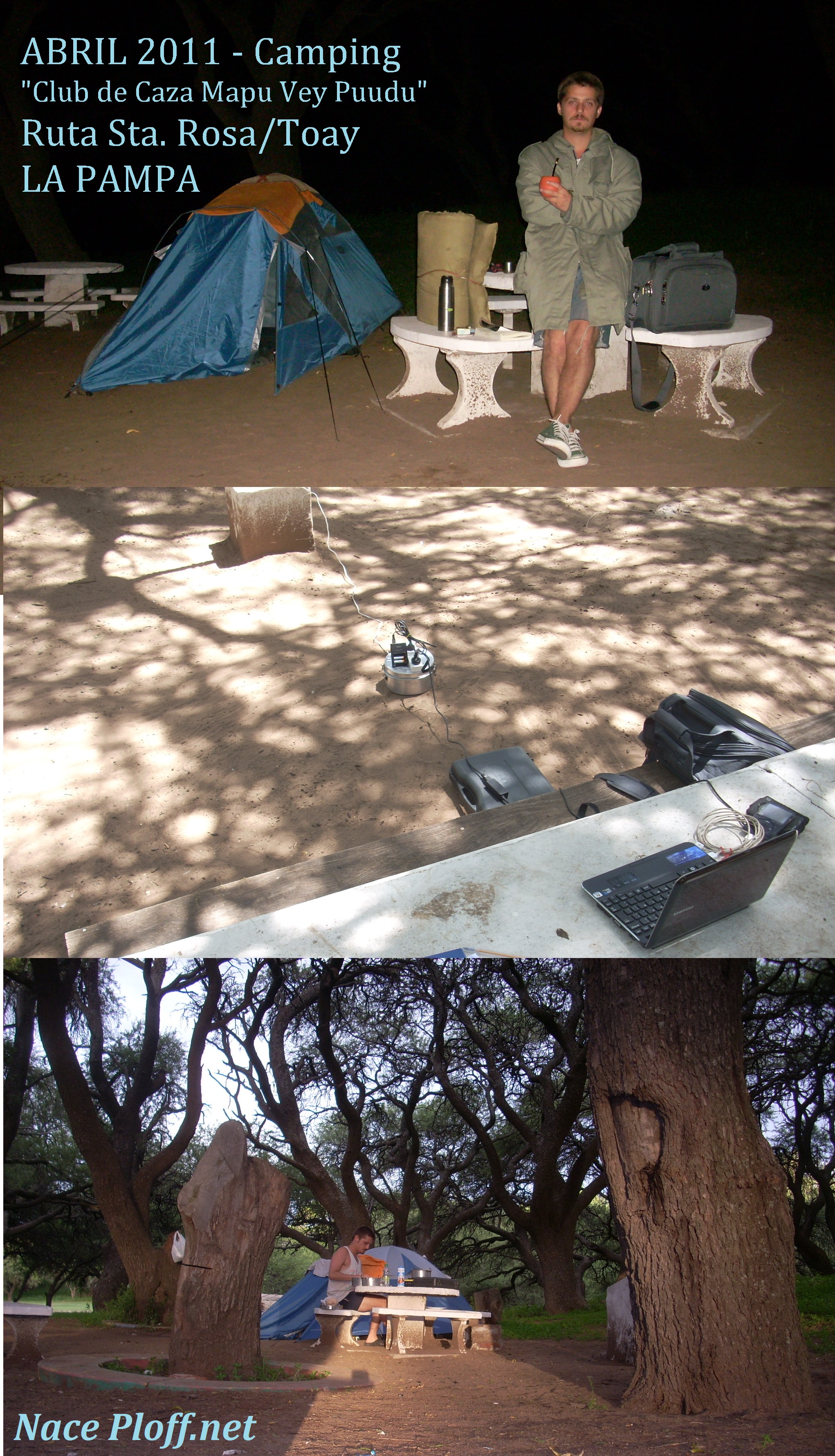 These were three incredible years, very sacrificed in order to accomplish the simple objective of uploading a weekly newsletter, to maintain the awareness buzz humming in the minds of as much readers as possible. Dreaming big, working hard, sleeping little and studying until everything is squeezed out of my brain, lots of people know it.
Without noticing, I began to get very much involved, sometimes too much… up to the point of getting angry which, of course, drives you, but in the long term leads you nowhere…at least to nothing nourishing for the spirit. Anger leads to too much isolation, to lose focus, or to scream with no one to listen. You simply can't live being angry. And I confess that the whole last year, year of changes, was a year full of anger, of lots of personal frustration as I couldn't fully enjoy the creative process which I was and am living. Of anger before the WORLDWIDE MESS, nothing more existentialist than that… of indignation, because we have everything we need in order to transform ourselves in caretakers and benefactors of the planet, in citizens of the world – as my only blood brother, Alexander, and co-founder of ploff.net would say – and to start doing thing well.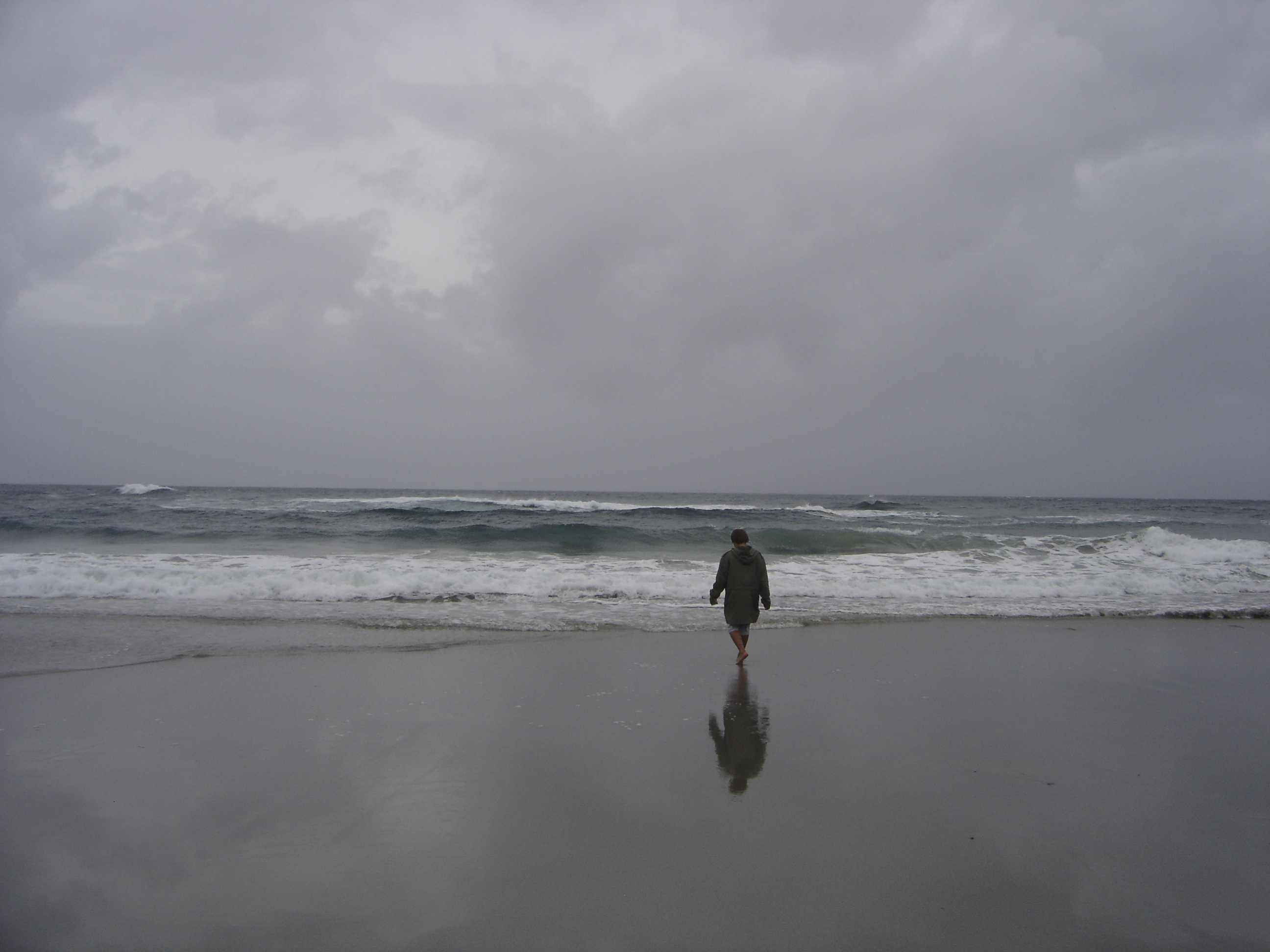 In a book of quotes about science and nature of Isaac Asimov, I found long time ago a few lines, very deep, with which I identified my anger and frustration:
"I have spent much time in the study of the abstract sciences; but the paucity of persons with whom you can communicate on such objects disgusted me with them. When I began to study man, I saw these abstract sciences are not suited to hi, and that in diving into them, I wandered farther from my real object than those who knew them not, and I forgave them for not having attended to these things. I expected then, however, that I should find some companions in the study of man, since it was so specifically a duty, I was in error. There are fewer students of man than of geometry – Blaise Pascal. French philosopher, mathematician. (1623-1662 – between the discovery of America and the industrial revolution)
Feeling lonely is something common in human nature. But nowadays everything is different, and Pascal would be happier, he wouldn't feel lonely in his search for human knowledge. With the ability that we have to communicate globally, finding each other Is easier. And always, every time that you do what you really want to do, invariably you will bump into the right people, together with the circumstances that lead you to get closer and closer to your objective.
"Thinking, is a revolutionary fact"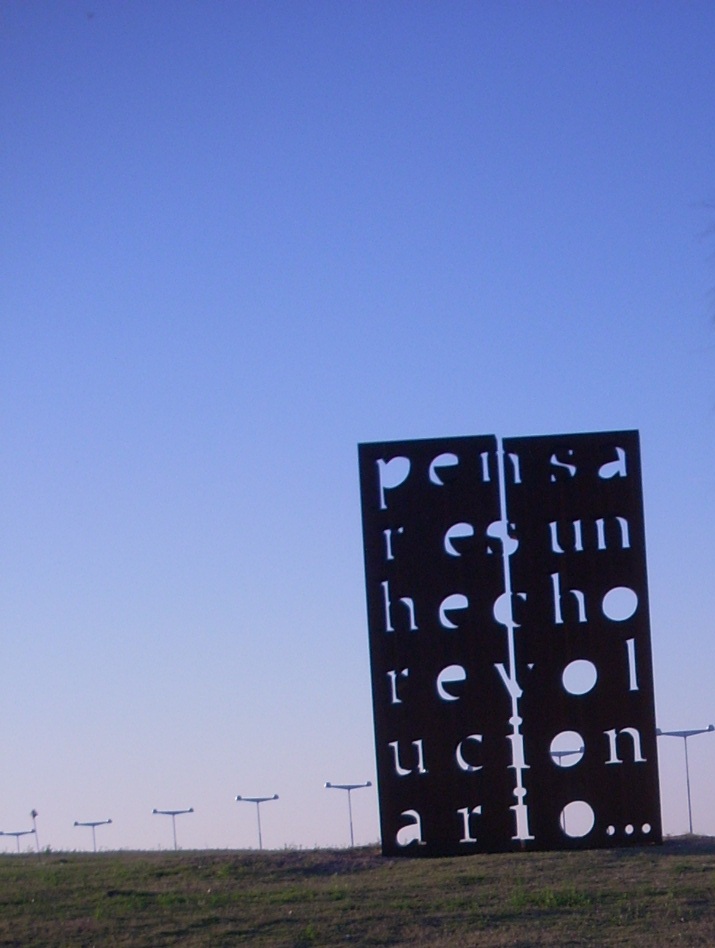 When I wrote, almost 4 years ago, "Ploff Awareness: Thoughts and Quotes On Our Daily Existence, Insights For Social Awareness", I first gave it to Alexander, to see what he thought… Worthy big brother, protector, mentor and inveterate visionary, he read it, trusted in me, and told me this has to be read by as much people as possible; and just like that Ploff.net was born. What started as a reason to keep in touch (he lives in New Zealand and I live in Argentina) ended up being an effective awareness tool.
I moved to Santa Rosa, La Pampa, with the only reason to find a peaceful place to write and study engineering in Natural Resources and Environment; in order to ´"support" what I write. To graduate and to be able to show society that paper that they ask for in order to talk with certain authority, or at least some kind of credential that authorizes you to have discussions with people with which we will need to discuss in order to change things, with those decision takers…
After a newsletter I wrote long ago about the Critical Mass in Buenos Aires, Florentina Toral (today an already active member of Ploff.net, responsible for the social networks of the site) got together with Jenny Ríos and Abby Viale to organize the Mass in La Pampa. They came to me looking for help to give a drive to the movement and it came out great.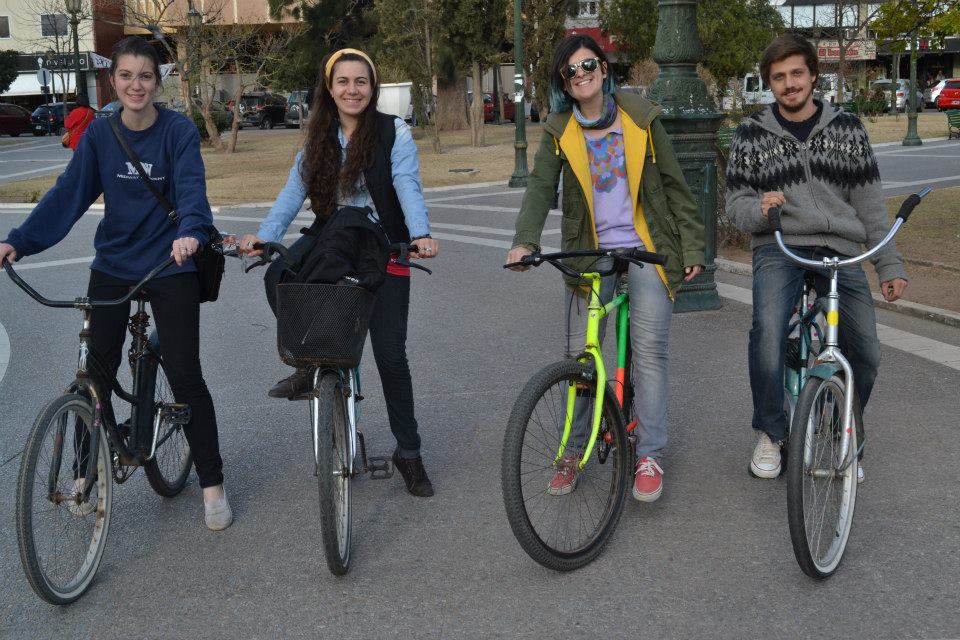 In one of the interviews which we gave for TV, we met Lula Bassa and Jorgelina Superi, founders of Megafón Producciones, with whom we initiated a friendship right away, as we share a passion for working fully in what we like and what we trust is good. It was them who thought that sharing the concepts of Ploff with the younger ones was a good idea and they invited me to be a part of "El Cubo Mágico", in the ecology section for kids: the "Ecocubo".
And I look back and I repeat to myself… always, every time that you do what you really want to do, invariably you will bump into the right people, together with the circumstances that lead you to get closer and closer to your objective…
 "Yes, indeed: however hurt and shattered one might be, one can always find contemporaries anywhere in time, and compatriots anywhere in space. And whenever this happens, and for as long as it lasts, one is lucky to feel one is something in the infinite loneliness of the universe: something more than a ridiculous speck of dust, more than just a fleeting moment." – Eduardo Galeano. A Profession of Faith. The Book of Embraces.
Lula and Jor were the visionaries, my contemporaries, the ones who wanted to take one step further and take the concepts of Ploff to the public television for people of all ages, and to try to remove the viewer from the invasive and mind numbing television routine.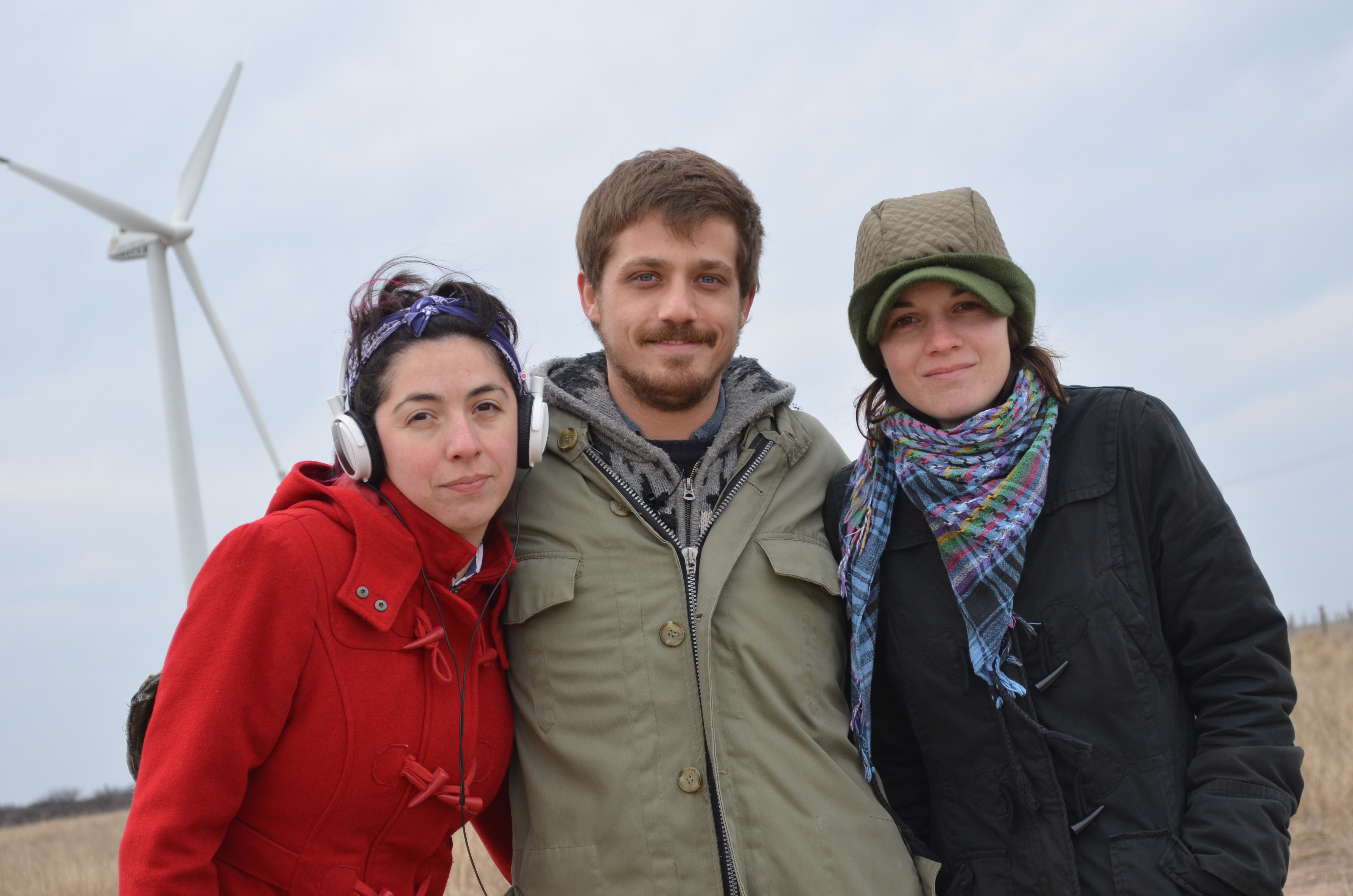 And like that, the past Wednesday 22nd of January, the "Ploff TV" Program was selected as a winner of the Competition "Canal 3 Para Todos" (Channel 3 for Everyone) by unanimity of the jury in the category of DOCUMENTARY to be a part of the programming grid of 2014 as from April. The news was spread by local online newspapers such as "Diario Textual", "El Diario" and "La Arena" of La Pampa.
Like this web site, the objective of "Ploff TV" is to awaken the interest of the human population regarding the socio-economic responsibilities that living in the modern society imply, on behalf of the climatic and social changes that our species will have to go through.
I will always be grateful to Lula and Jor, who produced and filmed the pilot of the program, after relying blindly on our capacity of achieving something big that can motivate the activation of everyone. And deep down, gratefull for helping me revive in the arts, showing me possibilities which I never thought possible, and giving me the opportunity of working in what I really like, writing… I am also grateful with Ezequiel Ziaurriz Culla, scriptwriter of Ploff TV, for successfully interpreting the content and coming up with a plot that narrates thoughts; and to Florentina Toral, for constantly simplifying that same content.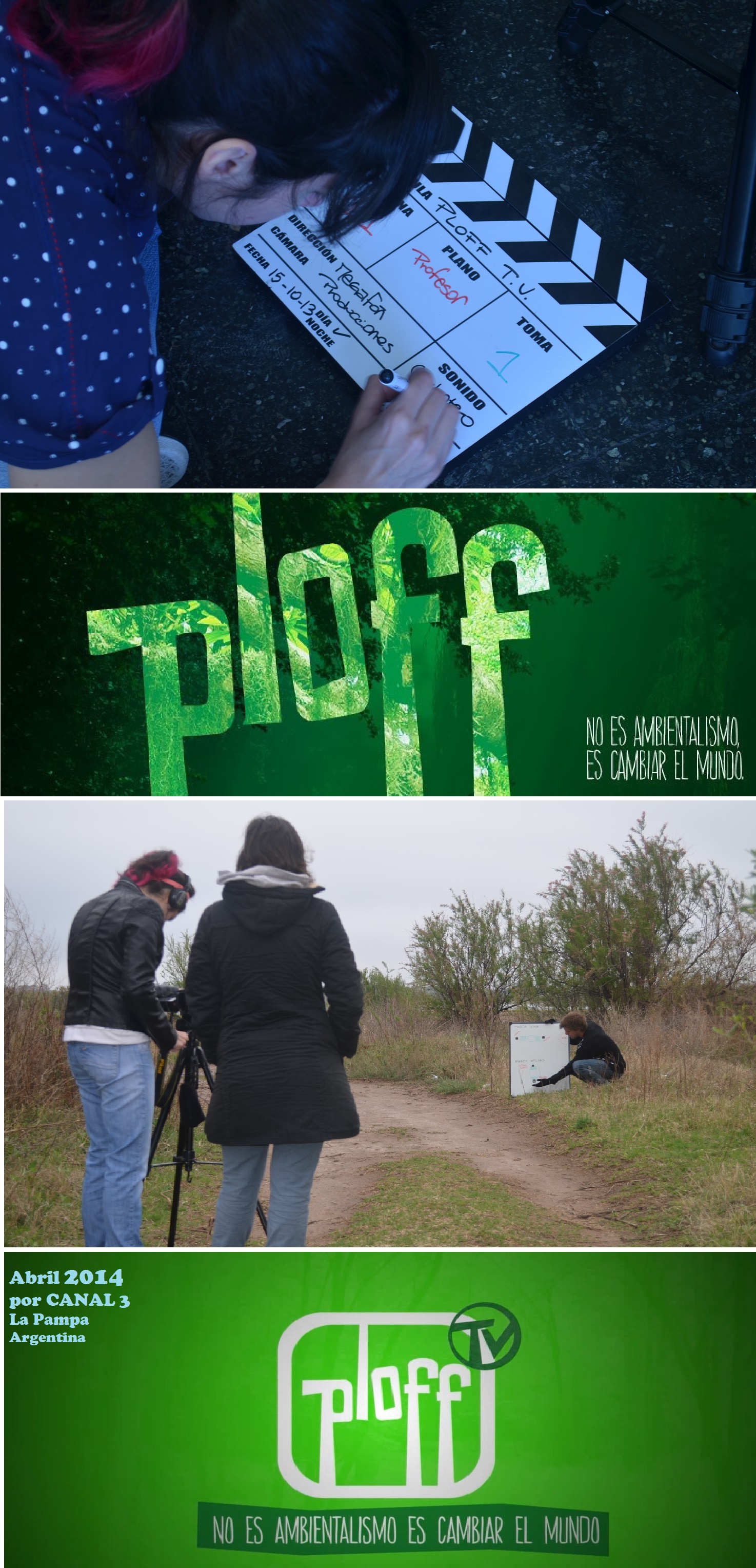 Logically, we will upload the chapters as soon as they are aired since April/ May of this year through Ploff.net for you to be able to share them wherever you want to, thanks to this genius of internet… I promise you again what I promised in March 2012, quoting the words I heard in "The Rum Diary", which is nothing more than the first novel of Hunter S. Thomson (also author of "Fear and loathing in Las Vegas") that tells the story of the journalist Paul Kemps, who says:
"I want to make a promise to you, the reader. And I don't know if I can fulfill it tomorrow, or even the day after that. But I put the bastards of this world on notice that I do not have their best interests at heart. I will try and speak for my reader. That is my promise. And it will be a voice made of ink and rage."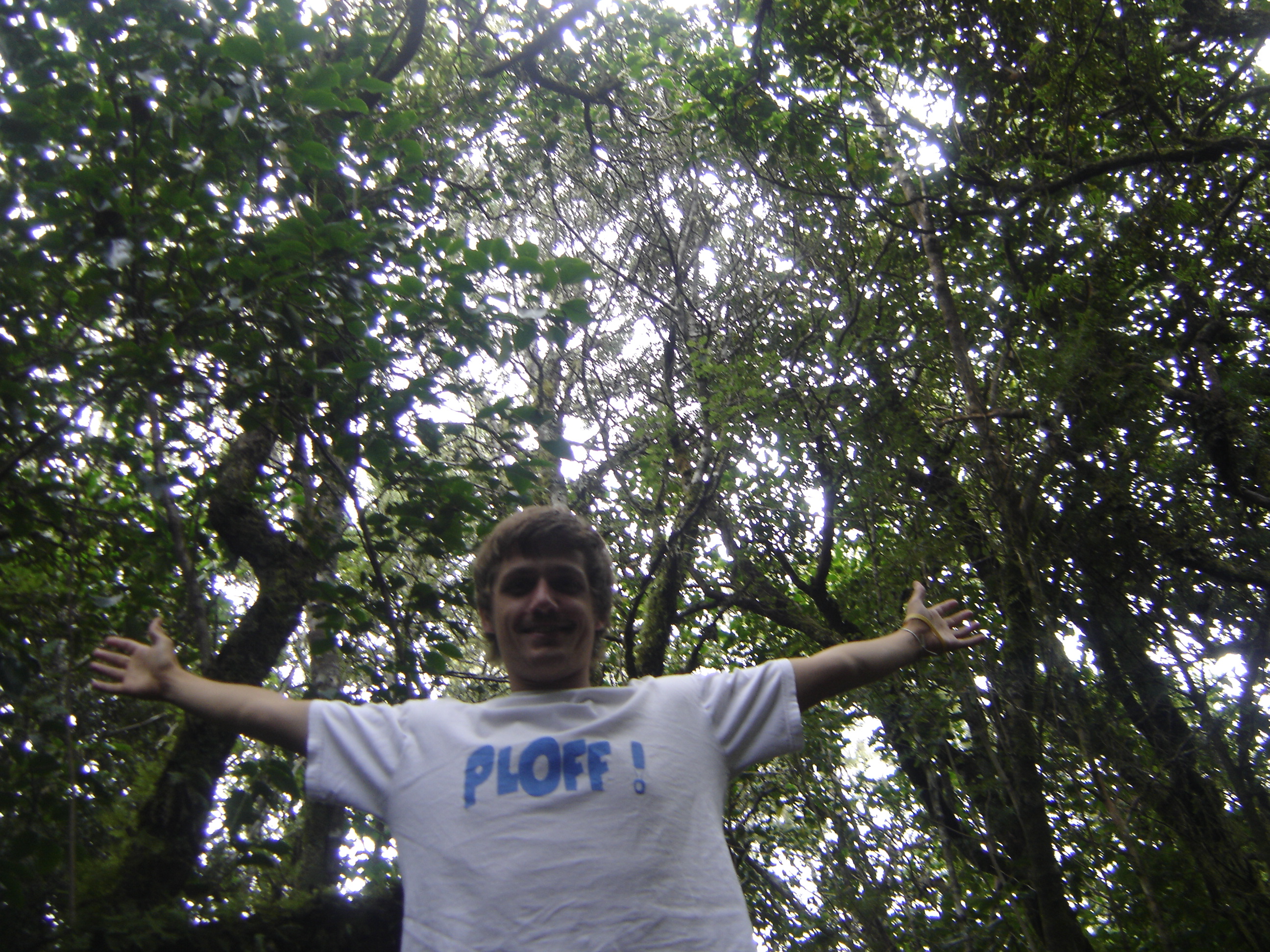 As always, until next week.
Será, como siempre, hasta la semana que viene.
Brian Longstaff.
Ps. This time the pictures are mine, and not from Google!
Comments